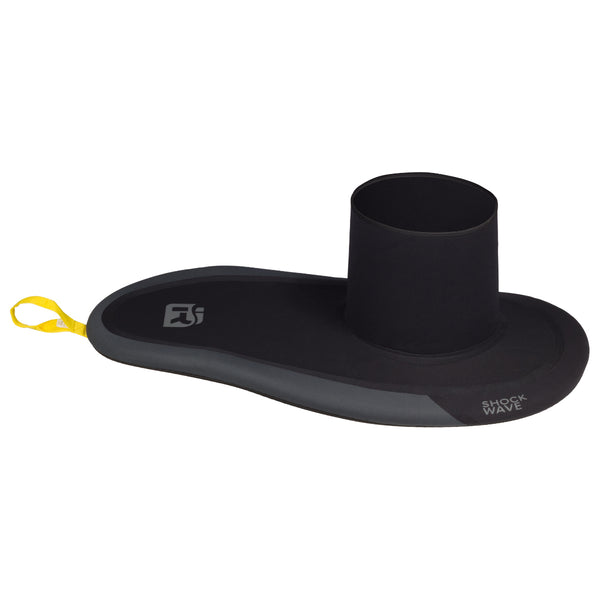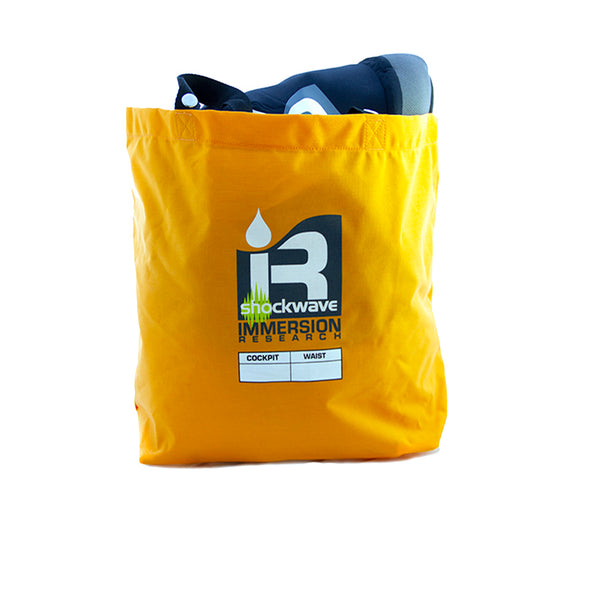 A simple bungee skirt that offers a great balance of performance and value for beginner-intermediate whitewater, touring, and sea kayakers.
The Shockwave Bungee Sprayskirt is designed to deliver a user-friendly experience for all types of paddlers. A 4mm Supratex II deck and 3mm neoprene tunnel are mated to an abrasion-resistant 4mm Supratex casing. An easy pull bungee makes this skirt easy to put on while rubberized grip strips on the underside of the deck keep the skirt securely in place when the going gets rough. The 3D high-vis webbing grab handle keeps its shape making it easy to find and pull in disorienting situations. The Shockwave is available in a wide variety of cockpit and tunnel sizes to fit nearly any boat and paddler.
Here is how the Shockwave Bungee Spray Skirt stacks up against our other models. Results may vary depending on your cockpit rim. For a breakdown of our entire line of skirts, click here.
Implosion Resistance
Dryness
Durability
Ease of Use
Easy stretch bungee is user friendly, while offering a tight and dry fit
•4mm Supratex II deck is dry and offered in a wide range of deck sizes to fit most cockpits
•4mm abrasion resistant Supratex casing to increase durability
•Silicone grip strips on the underside of the deck help hold the skirt in place when putting it on
•3D Hi-vis webbing grab handle is easy to find
•3mm neoprene tunnel is offered in many size variations to fit paddlers of most shapes and sizes (XS-XXL)
•In an effort to reduce plastic consumption, this skirt comes packaged in a reusable grocery bag.
•Deck: 4mm Supratex II
•Front Casing: 4mm abrasion resistant Supratex
•Weight: 3.0 lbs (48 oz)
•Country of Origin: Thailand
•Hang to dry and avoid prolonged periods of direct sunlight if possible.
•Only store your skirt for periods when it is 100% dry.
•If used in saltwater, rinse with fresh water immediately after use.
•Go here for more information on how to properly care for your spray skirt.