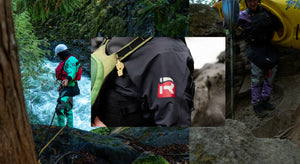 Over Two Decades Of Development
IR continues to create durable dry wear for the most demanding athletes.
Dry Suits
Dry suits are a cold weather paddling essential. Designed to keep you safe and dry in extreme environments. We offer a diverse range of drysuit models built to meet the needs of paddlers, rafters, rescue professionals and guides around the world.