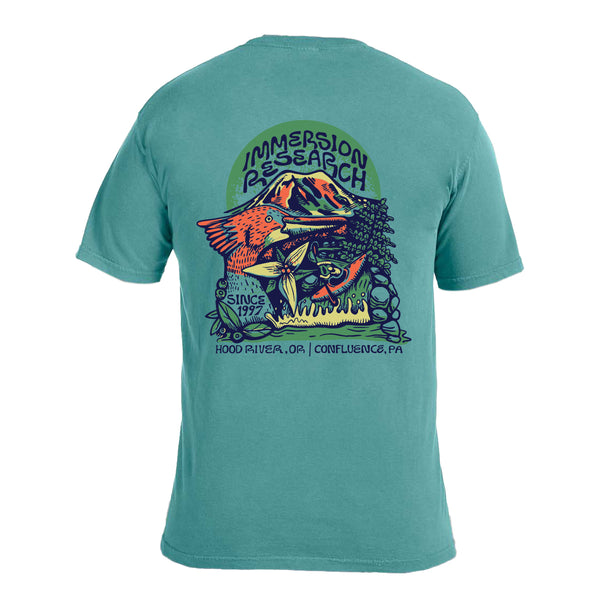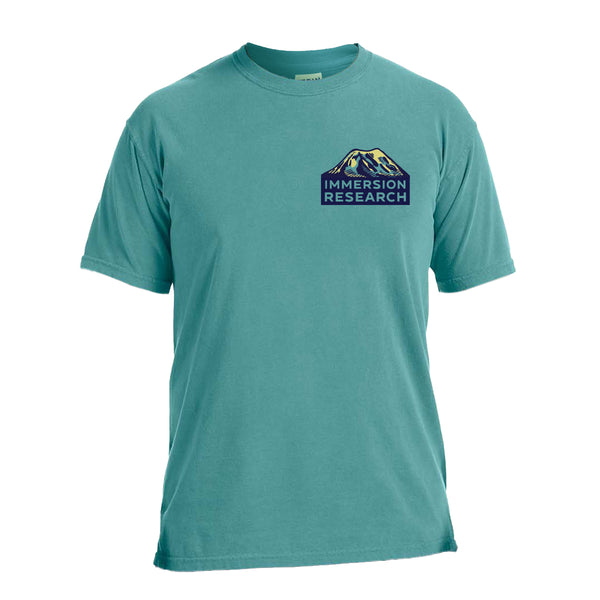 Homage to home.
Showcasing two staples of the Columbia River Gorge paddling scene, the Pahto T-Shirt features the iconic Mount Adams and a  Shriganzer Merganzer. 
Mount Adams (known to many as Pahto) towers over the White Salmon River and provides the majority of the water enjoyed by countless paddlers. Merganzers are one of the many species that call the areas rivers and creeks home. 
Art by the talented Harris Wright.
Tech Specs
60/40 poly/cotton blend
Size variations to fit most folks (S-XXL)