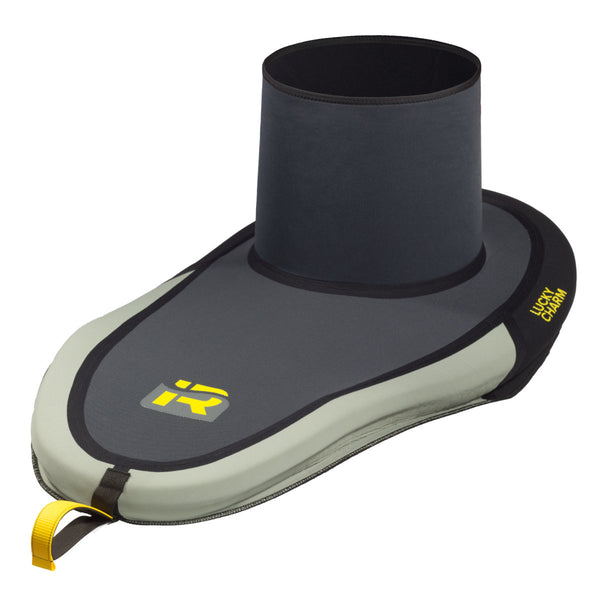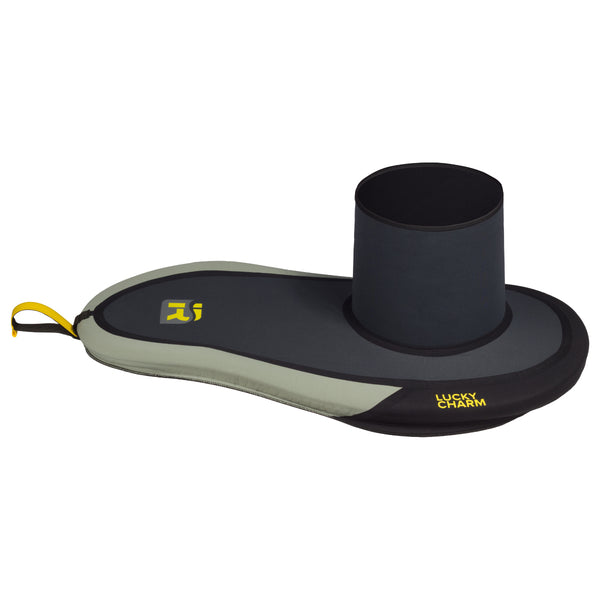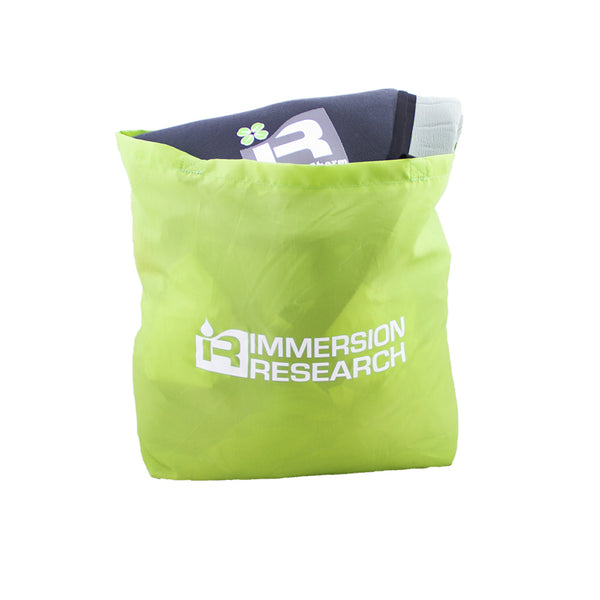 An implosion resistant skirt for expert paddlers who primarily run big water class V or regularly run 30ft+ waterfalls and value security over dryness.
A 3mm neoprene tunnel is mated to an abrasion-resistant 4mm Supratex II deck. The front casing is reinforced with Schoeller™ Dynamic® provides extra protection around the cockpit rim. IR's tri-fin rand rubber rand profile provides a tenacious grip to prevent implosion while maintaining a dry seal. The unique rand compound we use enhances stretchability in cold conditions. A neoprene apron extends past the rand to aid in providing a dry seal. Super sticky silicone grip strips on the underside of the casing keep the skirt securely in place in heavy whitewater. Our grippy, corrugated, high-vis Eagle Talon grab handle holds its shape and prevents your hand from slipping off the end making it easy to find and pull in disorienting situations.
Here is how the Lucky Charm Rand Spray Skirt stacks up against our other models. Results may vary depending on your cockpit rim. For a breakdown of our entire line of skirts, click here.
Implosion Resistance
Dryness
Durability
Ease of Use
•Tri-fin rubber rand provides the most implosion resistant seal in the game
•Extra neoprene apron around the front casing helps cover seat bolts for protection and dryness
•4mm abrasion resistant Supratex deck and rear casing is durable and confidence inspiring even in the world's most challenging whitewater
•Schoeller™ Dynamic® reinforced front casing offers increased abrasion resistance
•Silicone grip strips on the underside of the deck help hold the skirt in place when putting it on
•Eagle talon grab handle is grippy and easy to find
•3mm neoprene tunnel is offered in many size variations to fit paddlers of most shapes and sizes (S-XXL)
•In an effort to reduce plastic consumption, this skirt comes packaged in a reusable grocery bag.
•Deck: 4mm abrasion resistant Supratex
•Front Casing: Schoeller™ Dynamic® reinforcment
•Weight: 3.5 lbs (56 oz)
•Country of Origin: Thailand
•Hang to dry and avoid prolonged periods of direct sunlight if possible.
•Only store your skirt for periods when it is 100% dry.
•If used in saltwater, rinse with fresh water immediately after use.
•Go here for more information on how to properly care for your spray skirt.