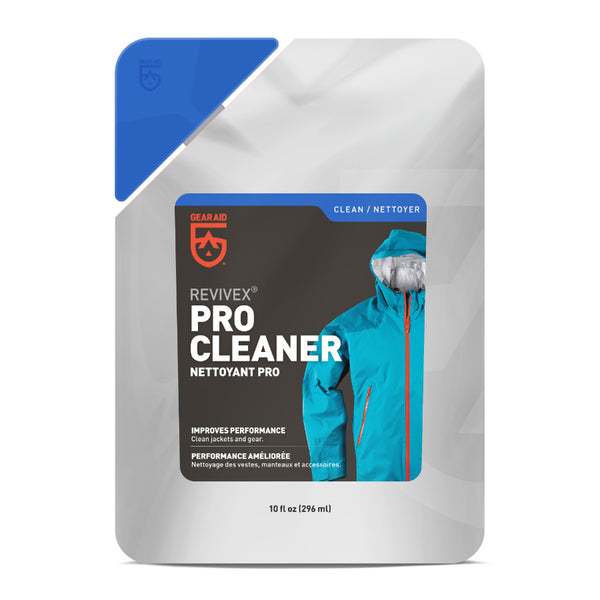 Clean gear works better.
Refresh, renew and revive your dry wear with Revivex Pro Cleaner by GEAR AID. This high-tech synthetic fabric wash is designed to clean technical fabrics safely, without leaving behind residues or affecting water repellency. Keep your dry wear free of dirt and oils, which typically impact fabric performance.
Revivex Pro Cleaner is the first step when treating garments with Revivex Durable Waterproofing. You can also use it on non-waterproof items, like sleeping bags, gloves, fleece, and softshell garments.
Caring for high-tech fabrics doesn't have to be scary. And it's not rocket science. GEAR AID's Revivex Pro Cleaner makes it as easy as washing your socks.