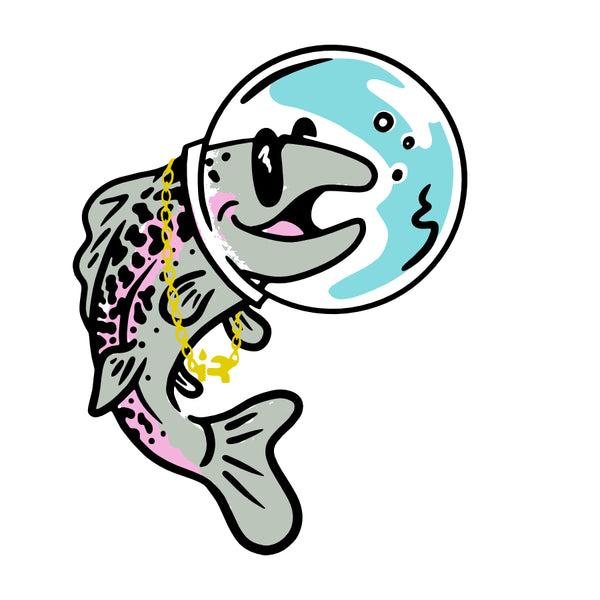 THE STICKY SPACE SALMON 
Meet Scorch the Space Salmon. Scorch specializes in supreme coolness. He never takes his glasses off, even at night, and his chain never comes off. Scorch the Space Salmon is 4.5" in height die-cut and ready to adhere anywhere your heart desires. Rad van, epic water bottle, Vespa, overpriced-cooler, or retro kayak. Scorch is a loyal companion and will never leave you hanging. 
Scorch is the brainchild of Nate Garcia and finely-tuned by Eliza Carver. This sticky necessity should be on everything you own...or don't own, for that matter. Snag Scorch before he slips away.